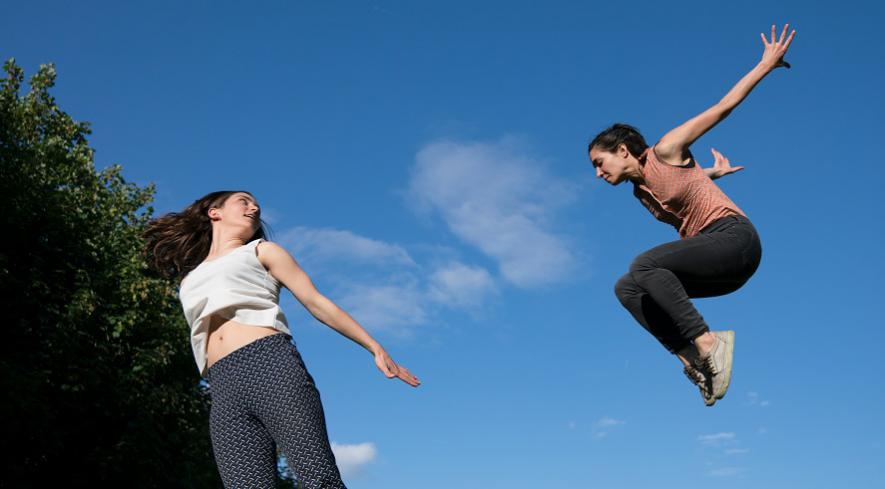 Upcoming:
Typhaine Delaup and Virginia Scudeletti
14th-17th of May (11am-12.30 pm)
The class will draw from Typhaine and Virginia current project, Conducting with the Body. Their research looks at live composition and improvisation in performance, drawing from various techniques pertinent to dance and multidisciplinary practice.
Throughout the class we will focus on facilitating and challenging one's own practice, exploring the sense of collective choice and group negotiation. Dealing with set and improvised material we will build towards our fullest body expression; dancing in solos, duets and group compositions we will look at how relating to other bodies can bring about spontaneous reactions, unexpected moves and a sense of playful challenge.
Image credit: Nicholas Figgis photography
____________________